Moving a VMWare Fusion VM to a FAT32 External Hard Disk
Backing up or moving a VMWare Fusion VM to an external hard drive is usually no problem - except when your destination filesystem is FAT-32.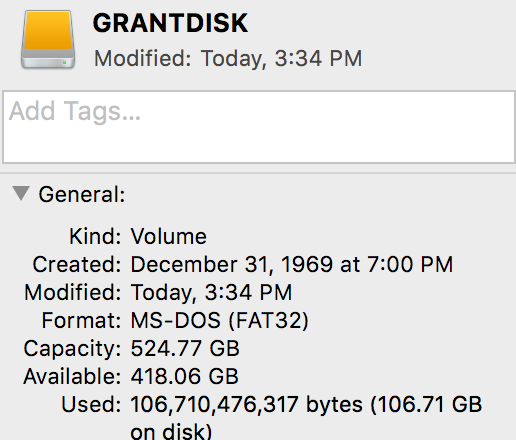 I use FAT-32 on my external drives for maximum compatibility between Mac, Windows and Linux. Unfortunately, FAT-32 is quite dated and doesn't allow any file larger than 4GiB.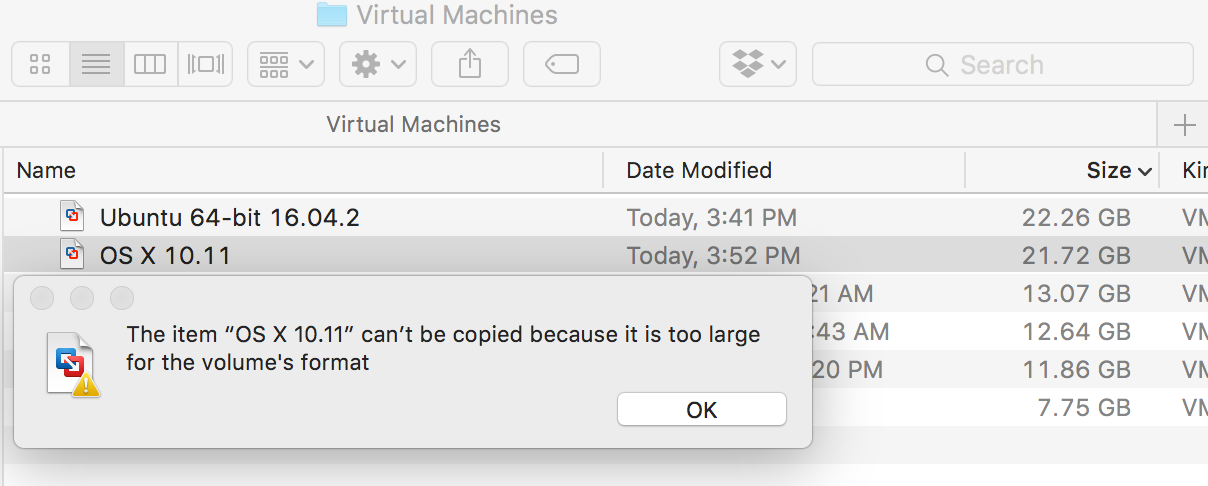 Luckily changing one option on your VM's hard disk(s) will allow you to back it up to FAT-32 formatted media.
Open up your VMWare Fusion VM library
Right click on the VM and go to "Settings…"
Go to the "Removable Devices" section and click on the "Hard Disk" icon (you may have more than one)

Click on the advanced options drop down and make sure that Split into multiple files is selected. Note that you will need at least as much free hard disk space as the size of the VM available before you can split the virtual disk.

Click apply and wait for the operation is complete

Once it is complete, right click on the VM in the library viewer and hit "Show in Finder"

Drag the VM's image directly to removable media.
Delete the old VM image (after testing the new image).
Hope this helps some of you running out of space on OSX.